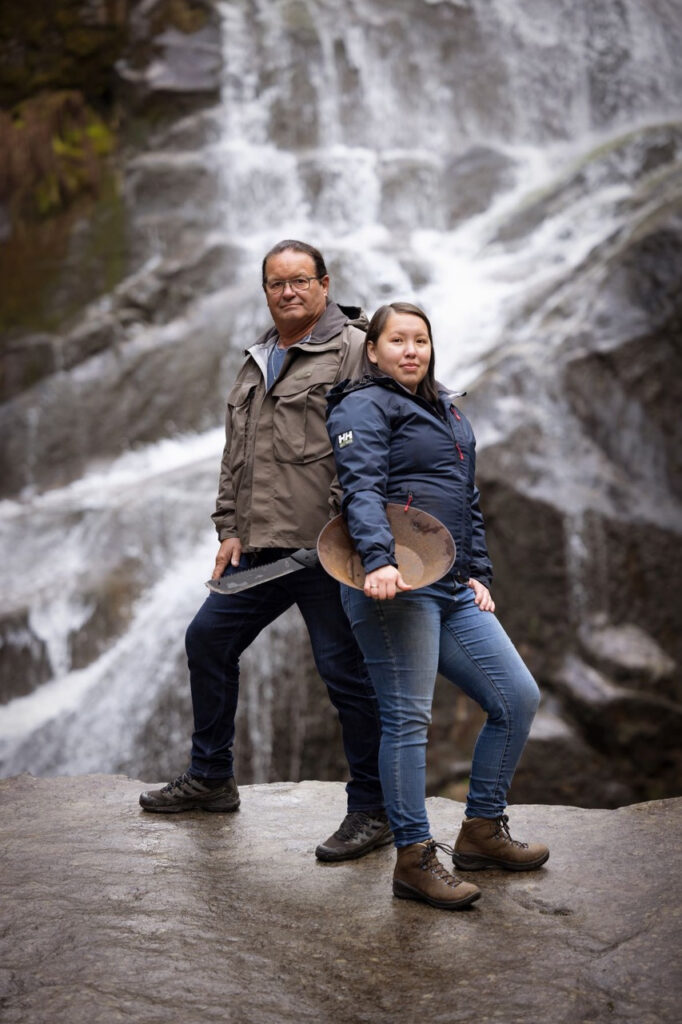 A new documentary television series, Deadman's Curse, is set to premiere on The HISTORY Channel in Canada on Sunday, September 11 at 10 p.m. ET/PT. The series is focused on the mystery surrounding a Katzie man named Slumach, who was hanged in New Westminster in 1891. His death sparked a 130-year search for a gold mine that he had reportedly found.
Throughout the series, four fearless explorers band together to solve the legend of Slumach's lost gold mine and unpack the truth and the myth surrounding his incredible story.
Prospector Kru Williams, mountaineer Adam Palmer, Indigenous explorer Taylor Starr and her father Don Froese make up this dynamic group.
Taylor and her father, Don, have an intimate knowledge of the land and a personal connection to the story. Taylor grew up, and currently lives, in Seabird Island First Nation. Her late grandfather is Allen Peters Sr. from Seabird Island, and her late grandmother is Betty Peters from Katzie First Nation.
Taylor is closely related to the Adams family, and she is a distant relative of Slumach, as told to her by her Katzie relatives.
Deadman's Curse is a HISTORY Channel Original, produced by Great Pacific Media, a BC-based production company located in Vancouver.
The cast and crew of Deadman's Curse, Great Pacific Media and The HISTORY Channel are incredibly thankful for the opportunity to have filmed within Katzie traditional territory and for the support of the Katzie community. Alongside our four main cast members, Cyrill and Rain Pierre, members of the Katzie Community and direct relatives of Slumach, participated in the filming, shared their family history, and walked alongside us on this journey.
Find the Deadman's Curse trailer here.