q̓ic̓əy̓… land of the moss
We are traditional hənq̓əmínəm̓ speaking people. Most of our strong and growing community of 614 members continue to live in our traditional territory. At the centre of our territory is sq̓ə́yc̓əyaʔɬ x̌acaʔ (the lake of the Katzie), now known as Pitt Lake. Our territory extends to include the streams, rivers, and lands included within the present-day municipalities of Pitt Meadows, Maple Ridge, Surrey, Langley and Delta. We trace our origins to our Ancestor θéləctən who was placed in q̓ic̓əy̓ (Katzie) territory by the powerful benefactor Swaneset. Swaneset shaped the lands and waters so that q̓ic̓əy̓ might care for them, and they in turn might care for q̓ic̓əy̓. We continue, despite the devastating impacts of residential schools and the forced imposition of other colonial policies, to celebrate, strengthen, and practice the knowledge and traditions of our Ancestors.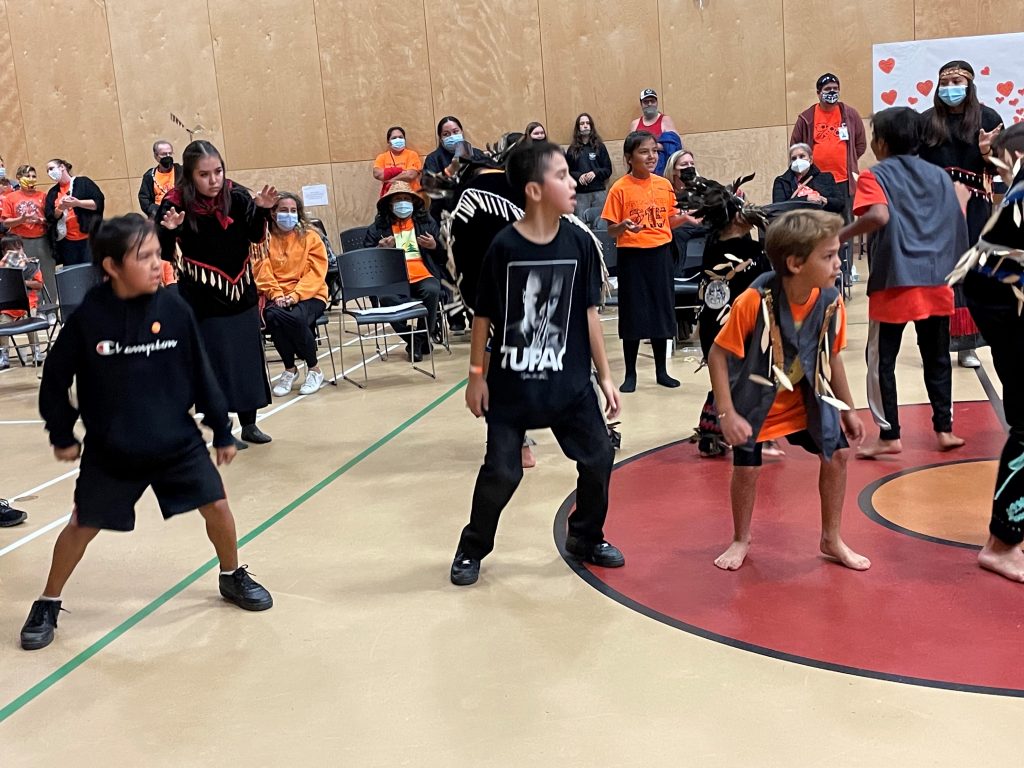 Our Ancestors tell us that the name q̓ic̓əy̓ means "land of the moss." The name was given by Swaneset whose sky wife directed him to gather people together at a site on the Fraser River. She directed the people to pile up a moss called q̓ic̓əy̓ to build the foundation of a village site. It was at this place that the sky wife released the first of the eulachon into the Fraser River. These eulachon have returned to that place every year since then. This site is now known as Hammond.
It is due to the resilience of our q̓ic̓əy̓ Ancestors and their deep, abiding connection to q̓ic̓əy̓ territory, that q̓ic̓əy̓ teachings and traditions are alive today. It has been said that our teachings are "written on the land". This means that wherever we go in the lands and waters of q̓ic̓əy̓ territory we are reminded of who we are and what we are connected to.
Our teachings tell us how we have, since time immemorial, lived on these lands. Central to q̓ic̓əy̓ life are the wetlands that once existed near the south end of Pitt Lake. The wetlands and the sloughs running through them were gifted to q̓ic̓əy̓ by Swaneset. For millennia q̓ic̓əy̓ sustained the wetlands and so in response, the wetlands sustained q̓ic̓əy̓ with an abundance of birds like ducks and sandhill crane, fish including salmon and sturgeon, mammals such as mountain goat and deer, and plants including wild cranberry, wapato, crab apple. Today q̓ic̓əy̓ maintain a special reciprocal relationship the wetlands and are working hard to ensure the last remaining areas of wetlands are managed according to q̓ic̓əy̓ teachings.
Our relationships extend beyond the wetlands to include the whole of the territory. These relationships continue to inform our daily lives. We practice our Ancestral teachings through working in the territory with our children, teaching them to fish, hunt, and gather plants for food and medicine. We continue to practice our traditions with our halkomelem-speaking neighbours with whom we share long-standing cultural traditions that work to honour our collective responsibilities toward future generations.
For more information on the history of Katzie First Nation, please read the Katzie Ethnographic Notes.